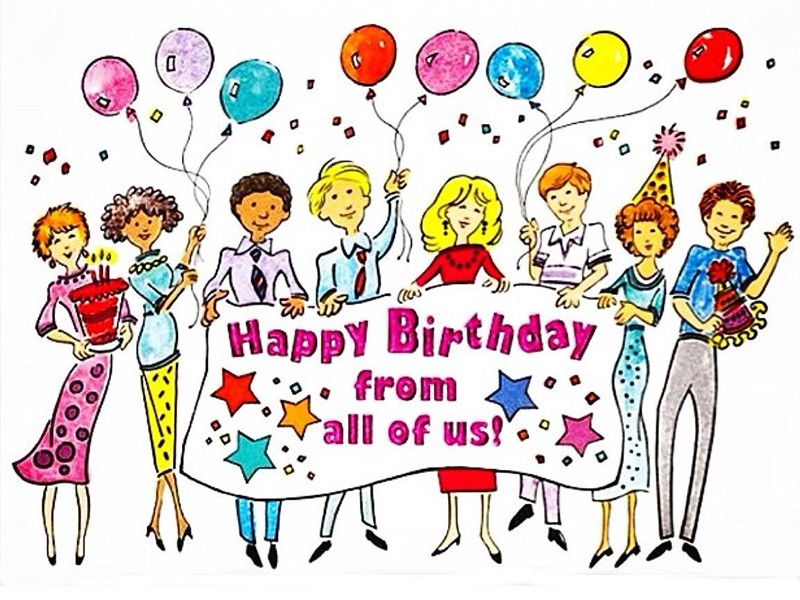 Happy birthday to you!
Happy birthday to you!
Happy birthday to you!
…
On Jul.09, 2018, an employee birthday party was hold in the meeting room. It bring a refreshing
coolness to this hot summer.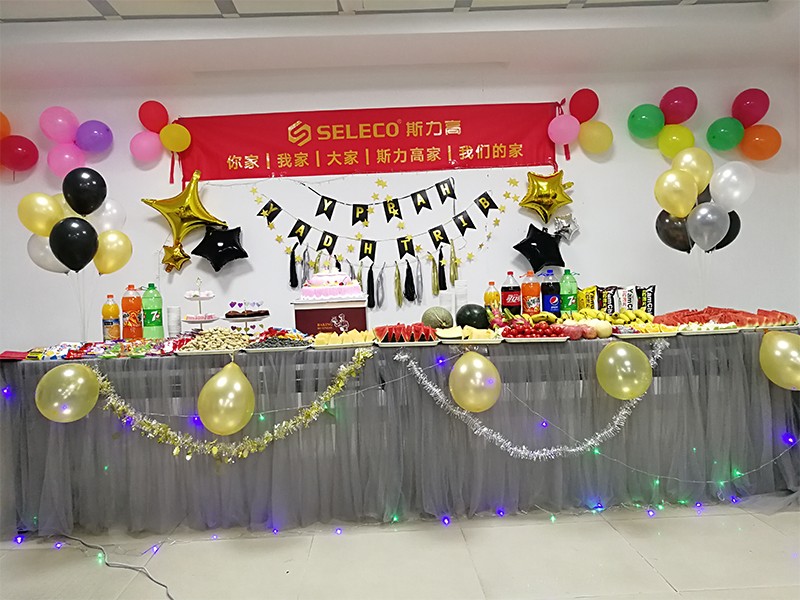 It took half a day to set up the venue with my little friends who had birthdays due to SELECO
hardware wanted to give my birthday friend a big surprise!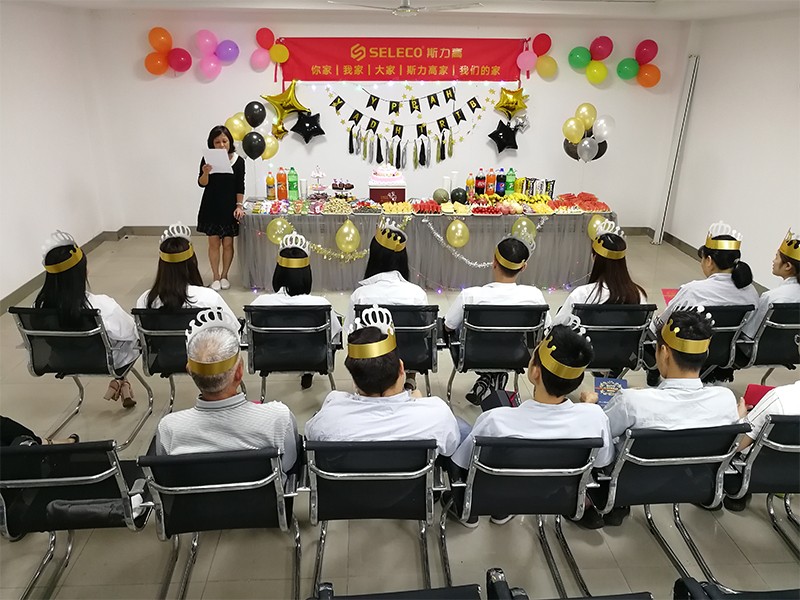 At the beginning of the party,our vice manger Ms Yu to give the best wishes to the birthday friends,
she said:All of us can feel valued in a way that's independent of performance targets, are are the key part of the company.We are big family!
It is the story about SELECO family.

Improve the centripetal force of employees,
At the same time, it shows the good spirit of the employees.
There will be a birthday party for employees.
There are tempting pastries,
Lively scene,
Come and watch it!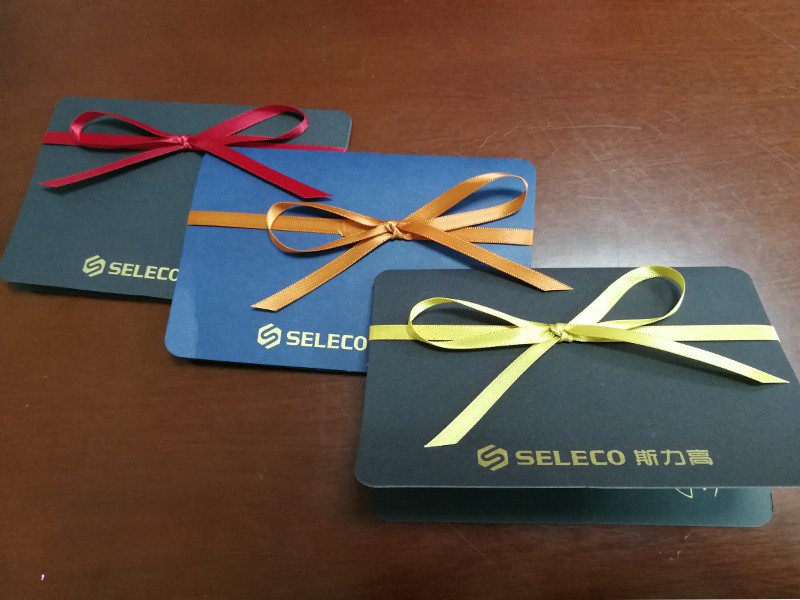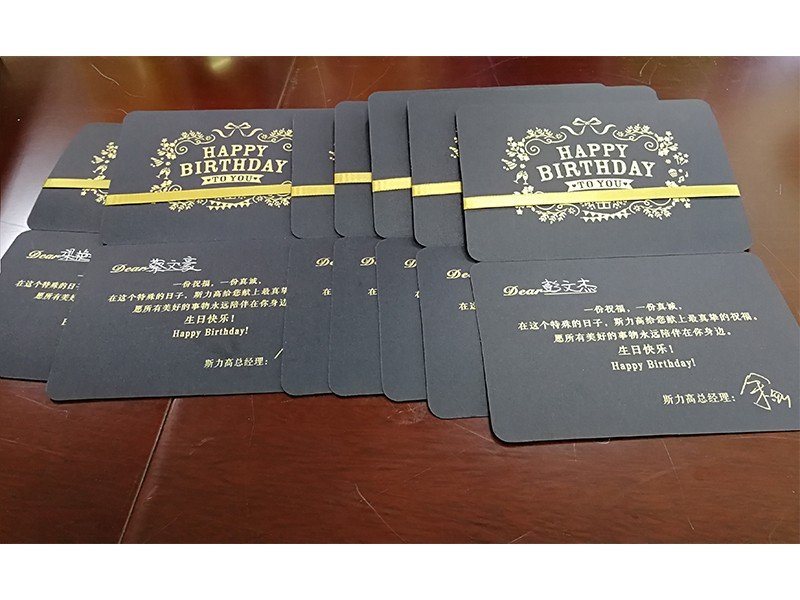 Our beautiful birthday card with the best wishes from SELECO and signature!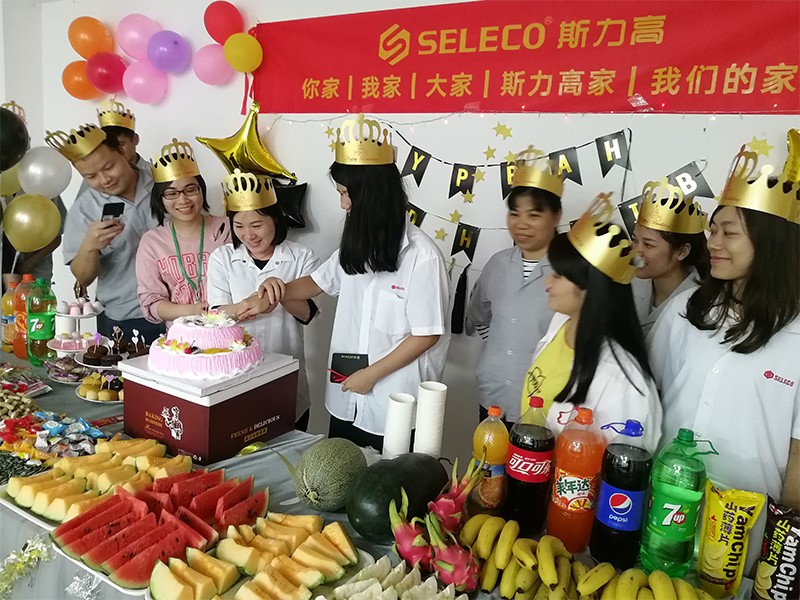 Let's cut the cake together!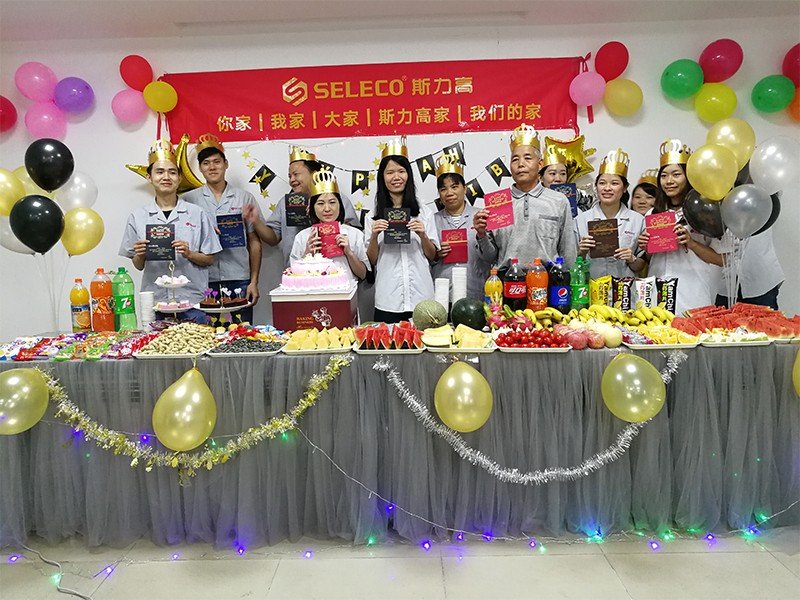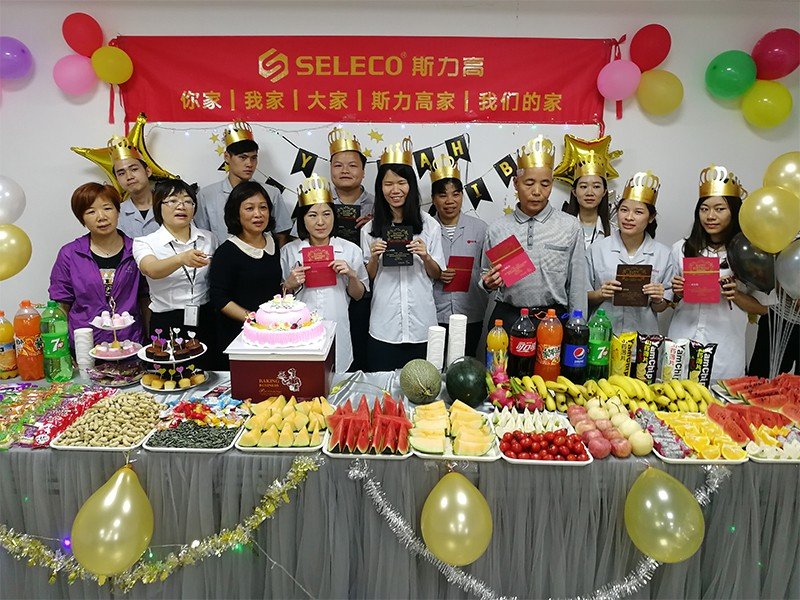 It will be one of our beautiful memory!